Rest in Peace, our beloved Claude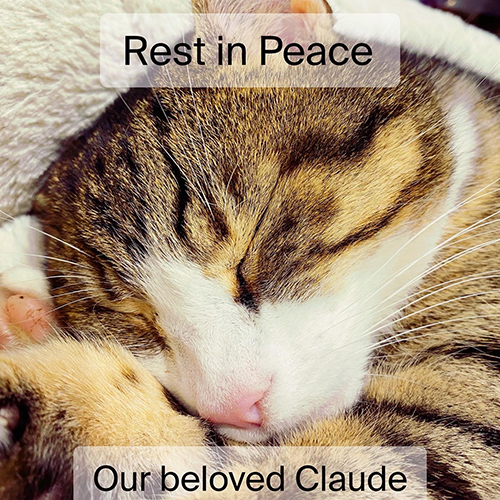 We are very sad to announce the passing of our beloved Claude.
Claude died peacefully in his sleep on the 5th of June, 2022. The entire staff team are devastated at our loss, but would like to thank each and every customer who has thought to donate, stroke and take pictures of Claude during his time at Heaton Fold.
He is certainly irreplaceable and will be forever missed. He was a fabulous cat and absolutely loved his life here at Heaton Fold. Claude will be buried on site at Heaton Fold where he can always be remembered, and be in the place his lived his happy, healthy life until the end.
Rest in Peace, Claude.